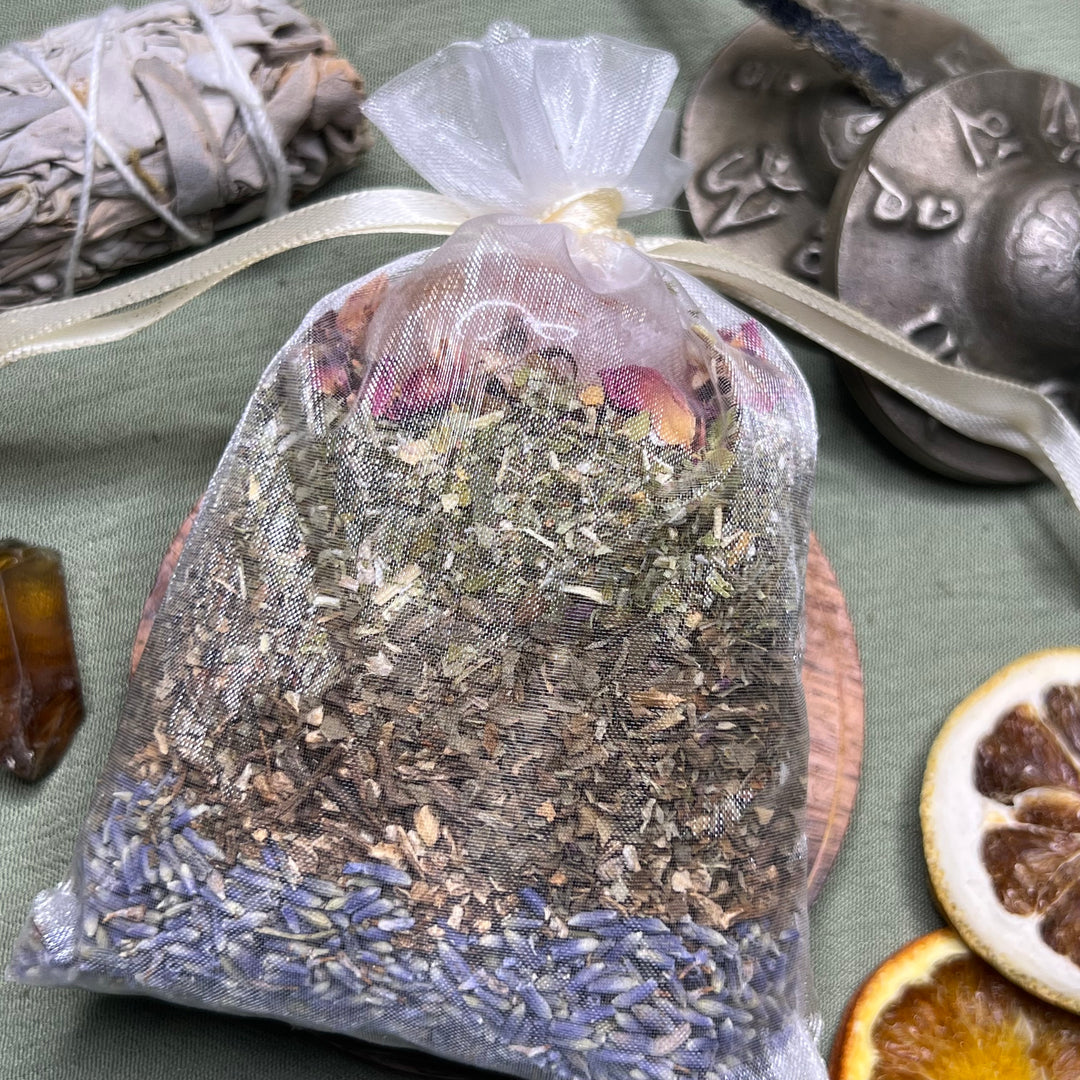 Peaceful & Happy Home Intention Bag
---
We ship worldwide - FREE Shipping over $100 (US Only)
In stock, ready to ship

Inventory on the way
Product Name: Peaceful & Happy Home Intention Bag
Purpose: 
To increase the vibes in your home from protection, peace to love and joy. Use this bag if you are interested in wanting to cultivate the "perfect" vibes in your home.
Product Description:
Ever wanted to create your own spiritual bag, with your own ingredients and intentions? This is perfect for you! You can customize your bag to your liking and make it special just for you.
These create your own blends are filled with good vibes, oils, herbs, essential oils, crystals and other natural ingredients. The ingredients are all mixed together for you to have a bag that will assist you in accomplishing the intention set based on your personal selections . This bag can be used in multiple ways.
Directions:
Write down specific intentions that you want to manifest in your life that the bag can assist with
Think of each specific intention while placing paper into bag
Imagine bringing in or releasing the things you want to attract or remove
Seal bag 
Speak intentions/mantra whenever you feel led to
Feel free to keep, dispose, or bury bag.
Trust your intuition
For best results, place a personal concern/essence in bag
Feel free to add or remove any steps you are being led to
You can also use materials in bag to dress candles, spiritual bath, make a honey bag with the bag, empty ingredients from bag from another ritual, etc.
Ways to Use: 
Ritual Intention  /   Ritual Herbs  /  Dress Candle  /  Carry with you /  Place in your home, car, work space / Keep near bed
Size: 4 oz.
Pairs Well With: Peaceful Home Glass candle, Perfect & Happy Home Crystal Set
All products are inspected prior to shipping, so please bare with us as we show products extra affection and positive energy.
Once Order is placed it may take 2-5 business days (Business days are Weekdays not weekends or Holidays) to process and verify information before the order is shipped out.
Shipping normally takes about 2-7 business days. The processing and shipping times may be delayed during SALES and Holiday times.